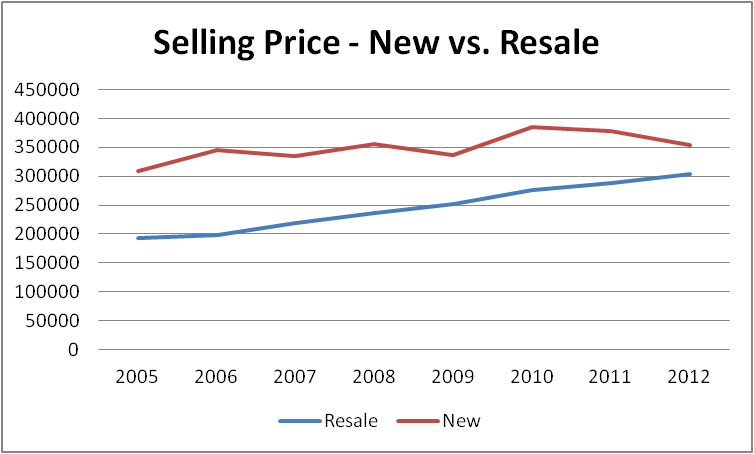 Older or Newer Condo – Which Is A Better Investment?
Whether buying strictly as an investment or as a new place to hang their hat, my clients often ask me if a new or re-sale condo apartment is a better investment.  Well, there are actually two slightly different versions of this question that I hear frequently:
is a brand new condo purchased from the builder a better investment or is an existing (re-sale) condo just as good an investment?
are newer condos better investments than older condos?
There are a lot of factors that need to be considered in choosing the right condo for home or investment, including:
is the purchase subject to HST?
are the condo fees stabilized?
is the condo corporation registered?
have property taxes been assessed?
will there be occupancy fees?
what amenities are included?
what factors impact values in the immediate neighoubourhood?  In the past, now, in the near future?
what are the utility costs?
what heating & cooling technology is employed and how is the air quality?
and of course – are you purchasing the condo to live in or purely as an investment?  The answer to this question leads to another set of questions.
For the purposes of this article, we're just going to look at average sale price trends.
The above graph shows re-sale vs. new construction condo prices as sold through the Ottawa Real Estate Board's MLS system since 2005. New construction condos, on average, are priced higher than the average of all re-sale condos. However, due to the variety of projects being built and the relatively small sample size compared with re-sales, values are more variable than re-sale condo values.  This could mean many things – but the one thing it means for sure is that you need to do your homework more carefully when purchasing new.
I thought that perhaps the relatively small number of brand new condos sold on MLS may have skewed the above results too much, so I ran this analysis another way.  See the graph below for a comparison of all condo sales since 2005, comparing condos built since 2005 to those built prior to 2005.  This includes new and re-sale units but compares older to newer condos more generally.
Knowledge is power.  Due diligence helps you make smart real estate purchases in Ottawa.