Personal Service. Solid Representation.
History
Hi, I'm Bruce Brown. I created this site in 2005 when I obtained my real estate license. Coming from a background in technology, I was surprised to find that very few agents had their own website at the time. The major corporate real estate brands (Century 21, RE/MAX, Royal Lepage, etc.) had national sites, and some of their larger brokerage franchises had rudimentary local sites, but not many individual agents did. When agent sites started to appear, they were typically templated franchise associate sites with no unique content. In some ways, not much has changed. Nowadays most agents with any budget and marketing sense will pay someone to build a pretty site for them, or will subscribe to a more sophisticated templated website service specifically designed for real estate agents. But few have any original content or true insights and information to help you as a home buyer or seller.
Over the years I've taken this site in a variety of directions and built different types of functionality. I was the first individual agent in Ottawa to provide a DDF listing feed when that service was first launched by CREA. Once it became popular among agents, I took it down because displaying the same 2,000 listings on 600 agent sites in the City is ridiculously redundant, but more significantly, it's deceptive as agents typically purport to be providing you access to all available MLS properties when the DDF feed includes only a subset. It's lazy bait for consumer leads. Today with OttawaAgent.ca I focus firmly on explaining how real estate works, what's going on in the market and the industry, how your agent should be working to protect your interests, and how you can get the best results in your next real estate endeavour. You'll find exclusively original content and critical thinking - much of it going strongly against the grain. If you think all agents are the same or if you question some of the practices in the industry and wonder about the value of the service, you've come to a place where you'll find a different approach that is not afraid to challenge the status quo.
Who Is Bruce?
Bruce graduated from Western University (formerly known as The University of Western Ontario) in 1986 with an Honours degree in Computer Science. After 19 years in the high technology industry, designing, building and marketing equipment and software solutions deployed by the biggest communications networking companies around the world, Bruce obtained his license to trade in real estate in Ontario in 2005. He earned his broker license in 2008 and has helped hundreds of individuals and families navigate the purchase and sale of houses, condos, cottages, land, rural and multi-family properties for home or investment. Bruce strives to provide unparalleled research, guidance, and representation of his clients' interests.
Where Do I Work?
The three most common questions people ask me:
how's the market?
what company are you with?
what areas do you serve? (or, "where do you work?")
The answer to the first question can be very involved if you want the full picture; but sometimes people just want a one-liner summary of current market conditions. In any case, the data driving the answer is always available here on my site by clicking "How's The Market" in the menu above. If you want to be kept informed on a monthly basis, check out my newsletter - there's really nothing else like it in Ottawa: Ottawa Real Estate Monthly.
The answer to the second question is: RE/MAX Hallmark Realty Group... but does it really matter? No, it makes zero difference what brokerage my license is with. Even the people who ask this question essentially ignore the answer. Because the information and services I provide are what make a difference in your real estate life. I never go to the office. My clients and all the properties in Eastern Ontario are "out there" - not in an office. What would I do there? Gossip with other agents? All of the technology, systems, data, marketing, budget and effort I employ come from me directly and would not be any different regardless of the company I'm affiliated with.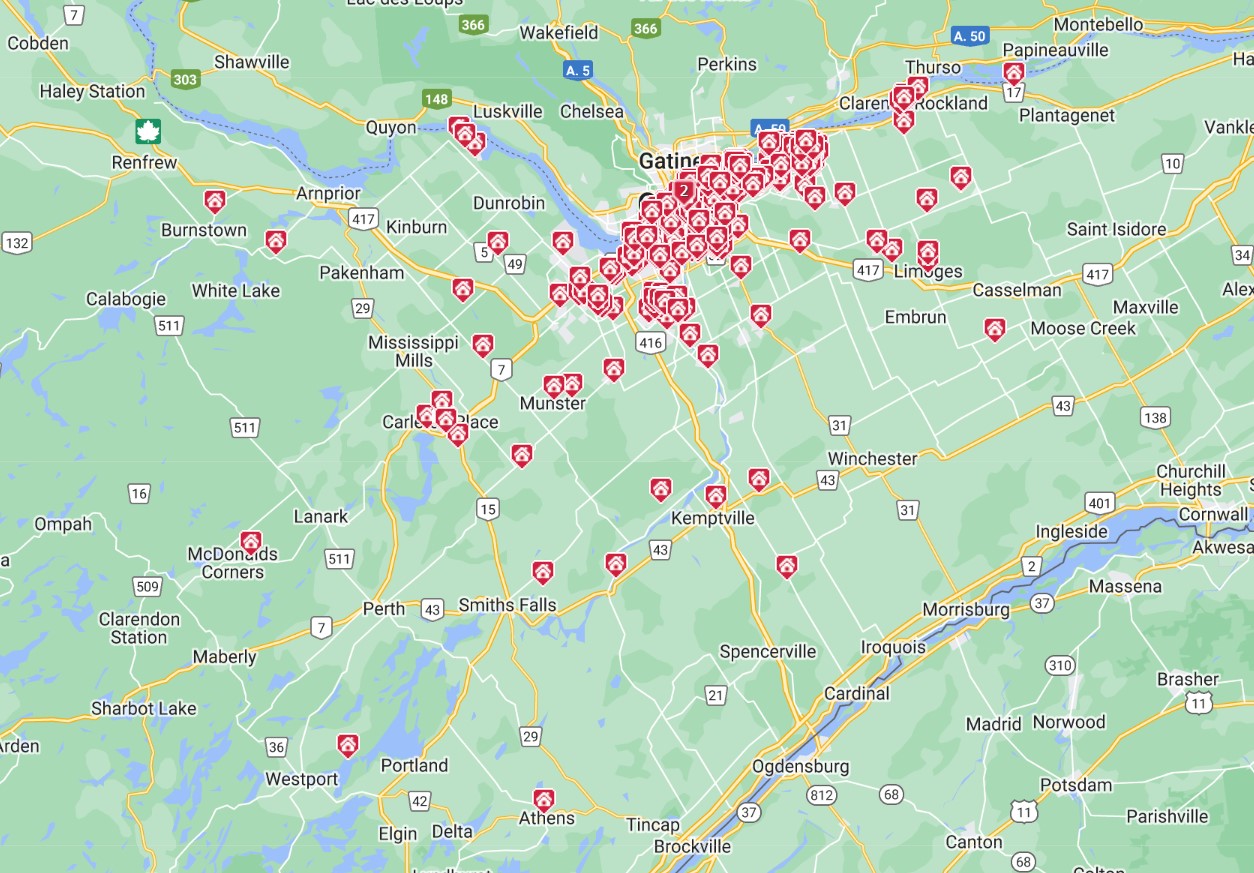 Where do I work? I work where my clients need me to work. My transaction map essentially mirrors population density. The map above gives you a snapshot of the residential class transactions I've completed to date. This does not include multi-family or commercial properties because the MLS system doesn't provide a way to capture these categories in a single map view. Strange, eh?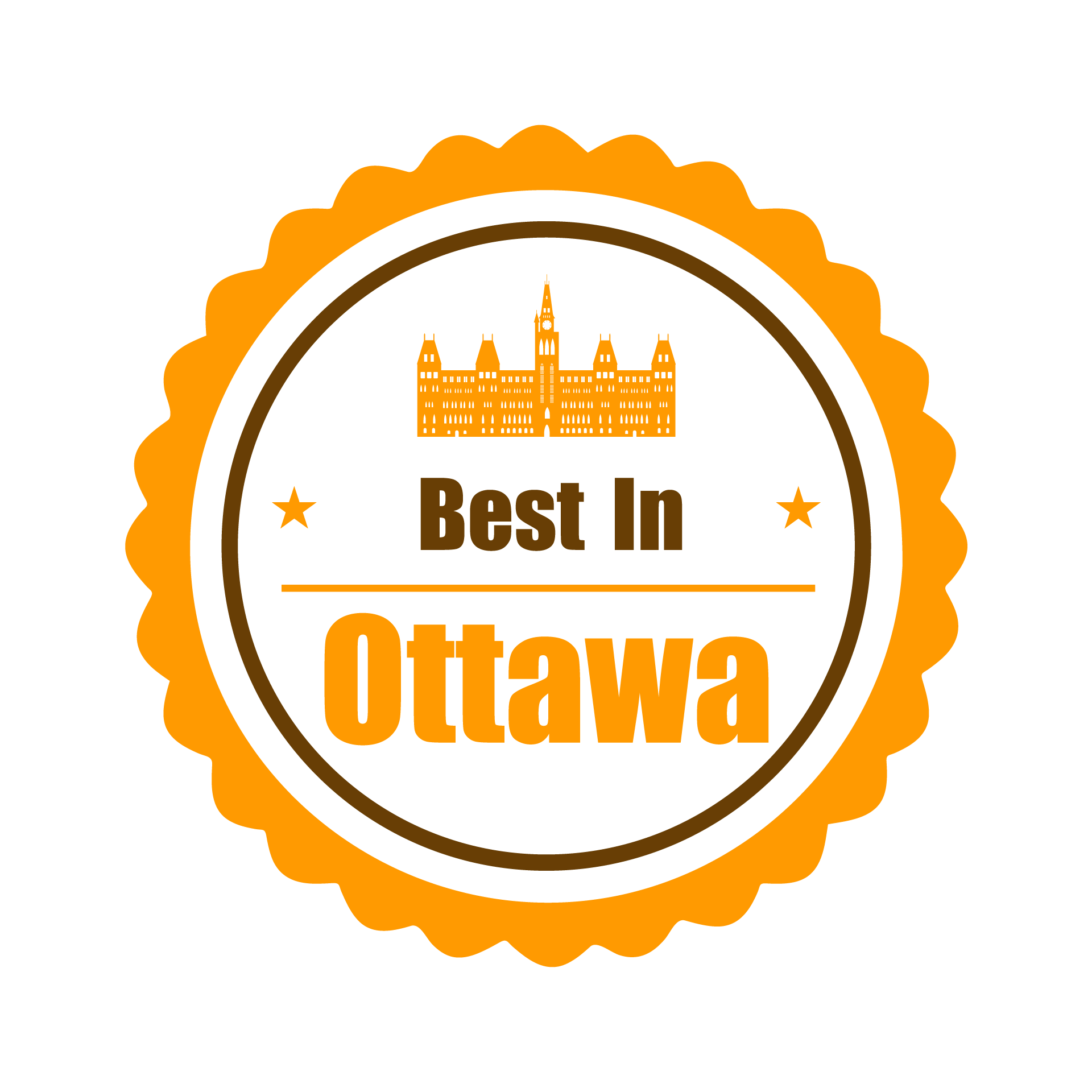 One of the Best Real Estate Agents In Ottawa
I'm honoured that Best In Ottawa considers me one of Ottawa's best real estate agents. Check out Best in Ottawa for a variety of top quality services in our great City.
Bruce is a Certified Executor Advisor (CEA)
Click the Canadian Institute of Certified Executor Advisors logo to learn about working with a CEA or read more about Estate And Power of Attorney Sales. There are about 3,500 licensed Realtors who are members of the Ottawa Real Estate Board. As of the Summer, 2023, Bruce is the only one who is a CEA.