Why is Your House Not Selling?
Here are seven unexpected reasons that I see every day.
1. You're preaching to the choir.
Yes, that's a mixed metaphor. Although people often mix up the expression like this, I mean it this way. When people use the expression "You're preaching to the choir" they mean to say that you are trying to convince someone who already agrees with you. Well, the choir may or may not already agree with you, but the expression is supposed to be "You're preaching to the converted." See, the converted, they already agree with you. There is a similar expression, "You're singing to the choir." You see what they've done there?
So, unexpected reason number 1 that your house is not selling? You're positioning your house to attract all the wrong people. You have lots of people calling or even coming to see your house, but they aren't making an offer because when they come to see your house, it isn't what they want. It's all about expectations. Your house is not what they thought it would be – and why is that? In many cases it is because you told them it was one thing, but it is actually something else. Check out the 5 P's of Property Marketing. You have failed at positioning your property correctly.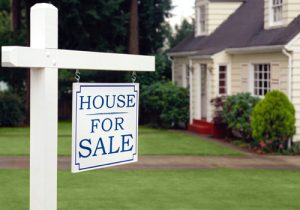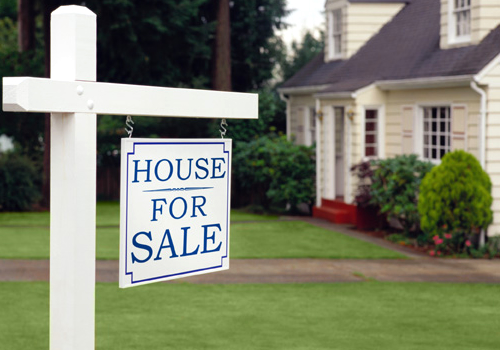 This is the first and probably the most important of the seven unexpected reasons your house is not selling. In my experience, bad positioning is one of the biggest reasons a lot of homes don't sell. I've taken over marketing of many homes that did not sell with the previous agent or homeowner and the main thing I've changed is the positioning. Very often this is the primary reason the house then sells readily, often quickly, and usually without changing the asking price.
2. It isn't ready to sell.
You probably find this reason a little more familiar. There are a lot of TV shows about staging your home or performing some minor renovations to get it sold or to maximize the sale price. Preparation and presentation are key to selling a home. You simply cannot afford to skimp in this area. I see homes that are "almost" ready all the time. Everything about the house seems great, except for one bedroom with an old worn-out carpet with stains all over it. There is a sign saying that the seller will replace the carpet before closing, or as part of an offer, or in 2 weeks, or whenever. But guess what? The other 25 homes that the buyer saw over the past two weeks had nothing left unfinished. They had no signs that the owners of the home ever let their home get into a state of disrepair or uncleanliness. So they choose one of those homes instead. Wouldn't you? Why choose the home that looks like the owners didn't care for it and just tried to scramble to clean it up before selling?
If you didn't prepare your home and make sure the presentation was perfect before you ever let one prospective buyer through the front door, then you've handicapped yourself right out of the gate.
3. You expect it to sell itself.
There is a common misconception that a great property will sell itself. People go even further with this belief, thinking that the sale price of a house is somehow a predetermined amount. This shows up in everything from the way people hire their agent, to the advertising you see on for-sale-by-owner or discount Brokerage websites, to the way that a lot of agents think about and go about their business. The discount Brokerage will advertise how much money they will "save" or "have saved" a homeowner by calculating the difference in commission on a set sale price. But the reality is that the variation in sale prices for similar homes can be much larger than the variation in commission.
In the old days, having your house listed on the MLS (multiple listing service) was all you could really do to ensure that every agent had the opportunity to "sell it" for you. This was before the WWW came to be. Other than a sign on your lawn, an ad in the paper, or an open house, if you wanted real exposure you hired an agent and they put it on MLS. No one saw many pictures of your house before coming to see it, they just got a list of houses from an agent and went exploring. There are unfortunately a lot of agents who still act as though just putting your house on MLS is enough to attract the right buyers.
Getting a house sold nowadays requires creativity and attention to detail at every turn. Not only must the property be prepared, presented, and positioned properly, but you need to work at it when calls come in and when people who've seen it have questions or doubts. Without trying to convince people or worse, deceive them, you must skillfully bring them on side in the way you handle inquiries and follow-up, and you must be persistent in some cases. There are more homes on the market in Ottawa today than there have ever been; buyers have a lot of choices, and with prices at all time highs, people are cautious. Your house can't reach out and help a buyer become comfortable signing on the dotted line, but you or your agent can. So get ready to be an active part of the process (or hire an agent for this) to get the best results.
4. You're scaring people away.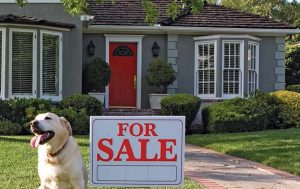 The craziest stories in real estate are the ones about home sellers seemingly doing everything they can to scare away the best qualified buyers. There are a lot of ways they do this, including: using language in the ad-copy that severely limits the target audience of the house unnecessarily (like the "horticulturalist's dream" that actually had a perfectly acceptable large yard with some nice low maintenance landscaping), mentioning other ways that a buyer could use the house by just knocking down a wall or giving up the dining room, or leaving a caged dog barking in the bedroom during showings. Perhaps the worst is staying home for the showing themselves (a tough one for private sellers) – I've shown thousands of homes in my time, including likely a hundred or two where the seller was home during the showing. The number of times the buyer makes an offer on the house where the seller was home I can probably count on one hand. You get in the way and scare people off, plain and simple.
5. You don't open doors.
Some sellers make it almost impossible to even show their home. Now, we understand that some households are very busy at certain times of the day, or families have young children that need to get to bed by a certain time, or maybe there is even a home-based business whose operations can't be interrupted. My suggestion to you is that if you need to set limitations on visiting hours for your house while it's for sale, then do so. Figure it out up front and state your hours – and then stick to it as much as humanly possible. I've had plenty of buyer clients, in town on a house-hunting trip, who take a pass on a house they may well have purchased simply because our showing request gets turned down 2, or 3, or 4 times.
It's also important if you're hiring an agent and brokerage to market your house for you, that you understand how accessible and responsive they are. Some brokerages have limited office hours and rely on the agents to handle showing requests – and this is fine if the agent is dedicated to the task. But there is no shortage of agents in this scenario who are hard to reach and can get in the way of a motivated buyer trying to view your property. Interview carefully.
6. No one can find it.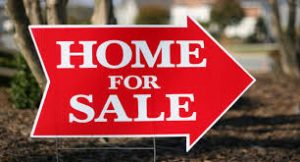 I'm not talking about the directions written on your listing – although you'd be amazed how often there are
steps left out of the directions, intersections that don't exist, or directions reversed. Most of us use Google maps, a GPS, or built-in navigational system to literally find your house. But more importantly is being able to find your house in our MLS database search when we're looking for specific features for a buyer. For example, some buyers are very specific about which way the house faces. I've had numerous clients who want a South-facing back yard. Well, if your agent indicates in the database that your house fronts on the North side of the street because the front of the house faces North, your house won't even appear on a searched list of MLS homes meeting my buyer's requirement. If your house is mapped incorrectly it may not show up in a polygon search for buyers looking in a specific area. I've seen some pretty amazing mistakes and omissions in listings that have clearly impacted the amount of qualified buyer traffic.
7. You don't want to sell it (you've priced it wrong.)
I can't leave out the most frequently cited reason for your house not selling. Obviously if you price it wrong, it isn't going to sell. The idea of building in some "wiggle" room has been statistically and empirically proven wrong so many times that I am not going into it here. I believe that you already know that a product has to be priced right in order to attract buyers who are ready to pay full value for it. If I advertise my car for $5,000 more than any other car of the same kind, mileage, condition, and age, is it going to sell? If I charge $5 for a loaf of bread, will I get many sales? Buyers look for value and they will find it somewhere and you know that. So my take on the pricing issue is a lot simpler – if you're selling your property and you're not willing to price it at market value, then most likely you don't really want to sell it. Possibly what you want is to find out if there's any chance someone out there is going to solve some particular financial problem you have by giving you more than your house is worth. Maybe you would love to trade your house for something of more value without having to earn, borrow, or spend the difference and you're trying it on to see if some sucker will help you out. But you are clearly not someone who has looked at your life and decided that you want to sell your house for the highest fair value possible, and move on with your plans. Because if you wanted to sell, it is not hard to price it correctly. Don't listen to the agent who will tell you what you want to hear just to get the listing; don't listen to the neighbours who tell you that yours is the best house on the street; don't look at how much money you spent on the tiger eye orange marble flooring in the foyer; hire a competent agent to prepare a proper CMA and sit down with you to go over it in detail – or pay a couple of appraisers to make sure you really know what it's worth.