Once a year, generally later in the year when there is enough data to make the analysis more meaningful, I like to look at sales of houses and condos by property type.
Being a contrarian at heart when it comes to commonly held beliefs that I suspect may not be based on facts, I enjoy looking for interesting data that reveal truths that are not evident, or at least not widely reported.
Contrarianism aside, it's always satisfying discovering facts or trends that are surprising or again, apparently not reported.
Have a look at the graphs below showing number of condominium properties and freehold properties sold, broken down by major structural type.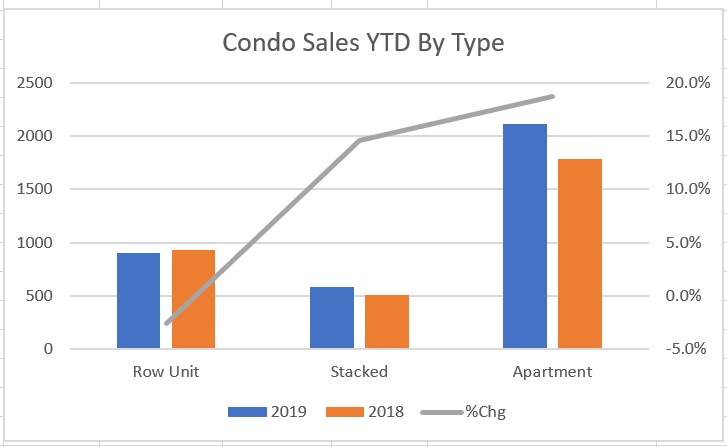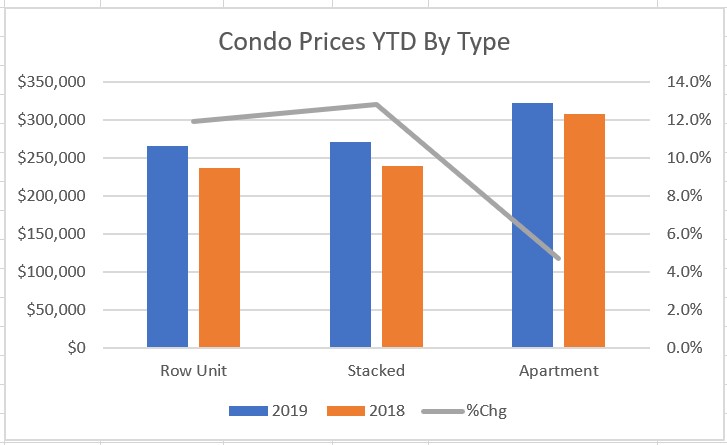 Observations
Here are my observations. Do these graphs speak something different to you? Let me know your thoughts in the comments section below.
When you read in the media that condo sales are full steam ahead, prices have recovered from the 2010-2016 downturn, and are escalating, put your hand up if you're one of those that assumes they are talking about Condo Apartments. The above graphs for condo sales and sale prices show that apartments have definitely seen the biggest gain in volume of sales (almost 20% year over year, year to date) – however, this largest segment has actually seen the most modest price gains, just under 5%. Row units (condo townhouses, often referred to as garden homes) and terrace homes (stacked townhomes) have increased in price 12% and almost 13% respectively.
Condo row units have decreased in sales volume compared to last year, while terrace home sales are up about 15%.
Sales of freehold homes of all three major structural types have increased modestly, while townhouses have increased the most in price although price escalation across the three types is more consistent than it is for condos (7.5% to just over 8.5%)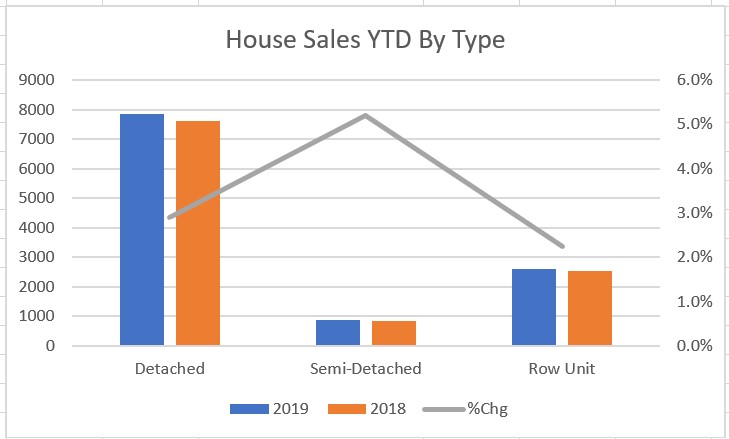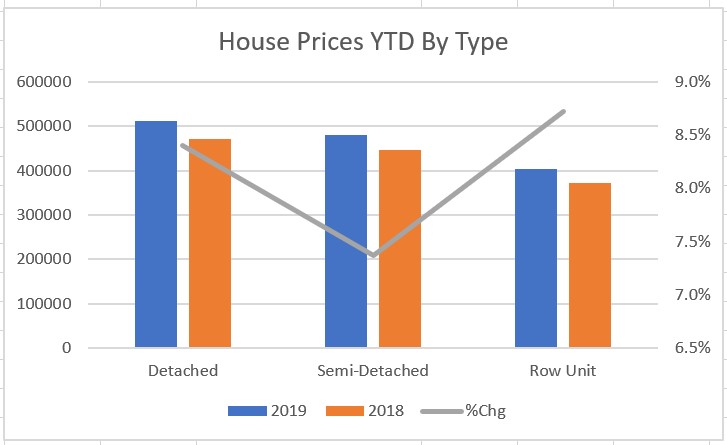 Cold hard facts and Bruce's analysis delivered to your inbox once a month.